Big Tit DD Porn Star From Down Under on LIVE Porn
Posted: Monday, December 21, 2009
Chloe Conrad with big DD tits is a special treat from overseas that has come to dazzle the Naughty American community today as she stars in three LIVE Porn appearances!
Chloe is an authentic "Aussie," and just recently moved to the states. Today is Chloe's Naughty America debut, so be sure to give her a nice warm welcome. On Chloe's Myspace page, she hosts webisodes revealing the sexy adventures she encounters as a world-traveling porn star.
Interact LIVE with Chloe Conrad today in LIVE Naughty Nurse, Live Naughty Student, and Live Naughty Secretary, and see how its done "down under."
Check back soon to re-live her debut performance in her LIVE Porn Archives!
More
Chloe Conrad

porn videos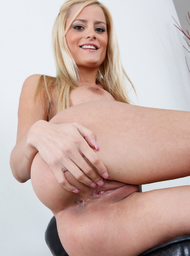 Chloe Conrad & Talon in I Have a Wife
Chloe Conrad isn't shy about going after what she wants. And when an insurance agent raps on her door, Chloe wants...
Where: Couch, Living room
Categories: Big Tits, Blonde, Blow Job, Facial, Fake Tits, Foreign Accent, High Heels, Shaved
Released: February 04, 2010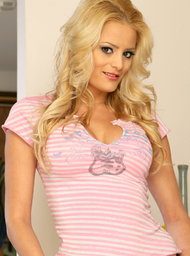 Chloe Conrad & Danny Mountain in My Sister's Hot Friend
Chloe wanted to say goodbye to Alicia before she left for Australia; but she only found her friend's brother, Danny,...
Who: Family Friend, Sister's Friend
Categories: Anal, Big Tits, Blonde, Blow Job, Facial, Fake Tits, Foreign Accent, Shaved
Released: January 07, 2010
Watch
Chloe Conrad

Live Interviews