Porn Star Interviews | Sex Stories & Articles about Naughty America | Sex Stories from Members
Former Marine Chayse Evans Puts The Corps In Hardcore
By By Doug Sorito / Tuesday, June 24, 2008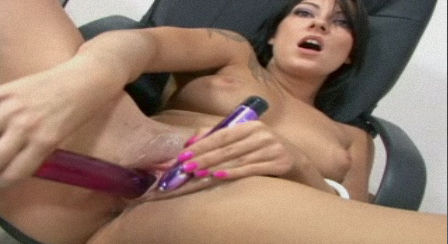 LOS ANGELES (TNA) – The job requirements of a porn actress make monogamy difficult at best, but Chayse Evans manages to remain "always faithful" to at least one entity: the Marines.
Evans served in the Marines for two years and still follows the "Semper Fi" motto when it comes to her off-camera sex life.
"I don't fuck anyone in the Navy, Army or Air Force," Evans said moments after a June 24 live chat with Naughty America.
Evans joined the Marines because of her then-fiance and says she was stationed in Monterey, Calif., and studied Arabic and intelligence gathering. Ironically, considering her current occupation, the only Arabic dirty word she knows is the one meaning "whore."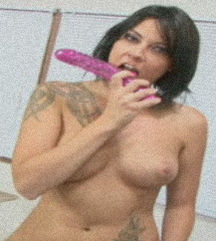 "I can't talk dirty in Arabic," she lamented.
But even though she didn't learn how to talk dirty in Arabic, Evans credits the Corps with giving her "most" of her sexual training, including helping her discover a love of being spanked and choked during sex.
"I'm a freak," she said, adding that she's lost count of how many Marines she seduced because of the copious amounts of alcohol she consumed.
"Basically, we got drunk every night," Evans said. "Marines fuck, drink and kill."
Evans said she enjoyed sneaking quickies in the barracks and, one time, when she was drunk, she snuck up to her corporal's room for some naughty fun.
"But then this officer who had been trying to find this other girl who was known for sleeping around came up to the corporal's room," Evans said. "So I had to sneak down the back stairs and he caught me anyway."
Evans managed to bluff her way out of being disciplined by claiming she was doing laundry.
Evans left the Corps in October 2006, and earned a living stripping before jumping into porn a year later. Even though she gets paid to get laid, she can't help dishing out freebies to deserving Marines.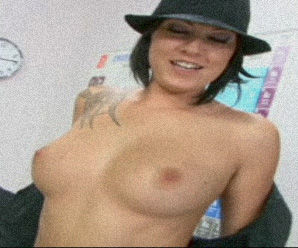 "I love sending guys off to Iraq with something to remember," Evans said. "I had one Marine – he was the most gorgeous thing. I was ready to go down on him then and there. He was a cryptologist who spoke russian and had a pregnant fiancée.
"I spent three hours convincing him to fuck me. Finally, I called my mom and told her what I was doing and she said, 'Go for it.' So I snuck him into my room and gave him something to remind him what we're fighting for."
Although Evans has had some wild times with her fellow Marines, she admits she has yet to fulfill her biggest fantasy.
"I want to line up five guys in the Corps and, while wearing a military outfit, be their drill instructor and then have them drill me," she said.