Porn Star Interviews | Sex Stories & Articles about Naughty America | Sex Stories from Members
Lisa Sparxxx Makes History With A Big Bang
By By Lucy Bretts / Saturday, June 7, 2008
LOS ANGELES (TNA) – When Lisa sparxxx decided to set a world gang bang record in 2004, she needed a little help from 919 of her biggest fans.
Luckily they came through, and sparxxx was able to get over a big hump and into the record books for Largest Vaginal Gang Bang.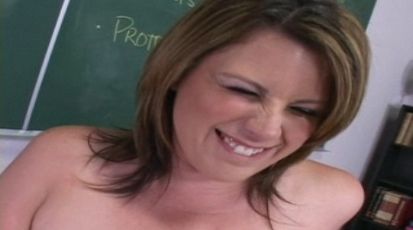 sparxxx was handpicked for gang bang greatness by a Poland-based adult entertainment company that flew her to Warsaw for the big event – one she says fulfilled her wildest dreams.
But while a 919-guy gang bang may sound like carnal chaos, sparxxx remembers the whole production as very controlled and professional.
"There was a dude there with a stop watch who would tell [the male participants] when time was up," she said. "Everyone wore condoms, and no one came in me."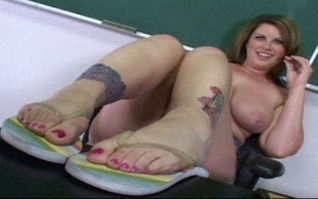 Though each of the 919 participants has a part in sparxxx's momentous feat, it's her hubby of more than 13 years who deserves the credit for putting her in this historical position.
"He was the one most into it," sparxxx explained. "He was like, 'Come on, let's do it babe; if you don't like it, it will still be all right.'"
The whole shebang lasted more than seven hours, and sparxxx enjoyed every minute of it, even as things got hazy toward the end.
"I don't really remember how people [climaxed]," she confessed. "I know [the producers] tried to get everyone to come at once, but I don't remember exactly how it happened."
sparxxx has held the illustrious record for nearly four years. But it might not last much longer thanks to young up-and-comers like Claudia Downs, and others, who are hell-bent on breaking the mark.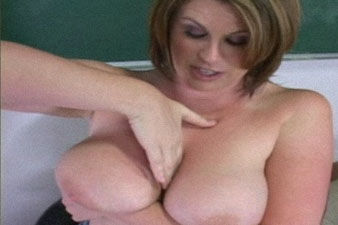 But like a true champion,
spa
rxxx doesn't mind the challenges to her titillating title.
"Records are made to be broken," she insisted.
Besides being credited with the largest vaginal gang bang, sparxxx has a supporting role in another incredible sex-capade: the World's Largest anal Gang Bang.
Fellow porn actress and good friend Victoria Givens was so impressed by the reaction to sparxxx's feat that she decided to enter the sex record books herself, doing it through the back door by enduring rear-end romps with 101 separate guys – and all without a drop of lube.
sparxxx proudly helped Givens achieve her anal ambitions by serving as one of two fluffers on hand.
But despite being impressed with her friend's accomplishment, sparxxx has no desire to pursue that particular record.
"That's too much; you can have it," sparxxx said. "I like having a tight little butthole."