Porn Star Interviews | Sex Stories & Articles about Naughty America | Sex Stories from Members
Porn Is Hard On Austin Kincaids Skull
By By Doug Sorito / Tuesday, July 15, 2008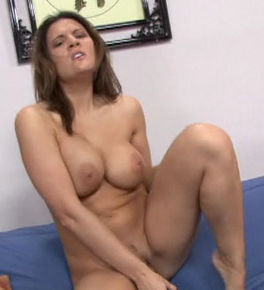 LOS ANGELES (TNA) – Getting head from an attractive co-star is one of the perks of being a porn celebrity like Austin Kincaid.
Getting your head smashed against a table is not.
Yet, that painful experience has turned out to be one of the most memorable of Kincaid's seven years of sex cinema.
Kincaid says the concussion occurred while filming a scene for Hustler with Evan Stone that took place on top of a conference table.
"It was a two-tiered office desk and Evan and I were on the bottom tier," Kincaid said moments after a more pleasant experience, her July 15 live webcam chat with Naughty America. "I was holding my hands against the top tier so I wouldn't hit my head against it.
"Evan saw what I was doing and, being a gentleman, he offered to put his hands on my back to protect me. But I took my hands off before he put his hands on my head and I ended up cracking my head at the base, right near the spine."
Although the experience was head-rattling, to say the least, she says she wasn't aware of the severity.
"I had never had a concussion before, but I remember feeling nauseous during the rest of the shoot, my eyes were blurry and I had a bad headache. However, I never put two and two together."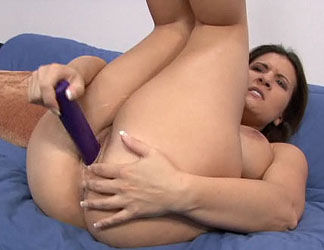 Ever the trooper, the busty brunette filmed at least two more scenes before she discovered her problem.
"I almost passed out while doing a reverse cowgirl scene while facing the bright lights," Kincaid confessed.
The director asked her what was wrong and she told him about the previous incident. At that point, she was rushed to an Urgent care and doctors told she had indeed suffered a concussion.
"It was a bad month for me," Kincaid said. "Less than a week after that, I was in a car accident. I was sitting in the back seat, but because of that earlier concussion, I had to go to the hospital again. This time for a double concussion."
Although Kincaid's concussions might scare off some folks from porn – or at least rough sex – she says that never crossed her mind.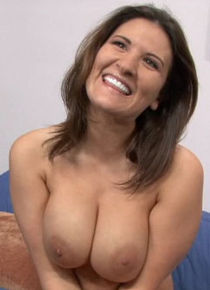 "I just don't let things like that get to me," she said.
However, she did take a break from porn recently.
"For a while, I was doing scenes every day. Finally, I insisted I get one day off a week and I ended up being double-booked to make up for that," she said. "I needed breathing room."
She took a few months off for "me time," but quitting porn never occurred to Kincaid, in part because of her belief that "once a porn star, always a porn star."
"I knew a former actress who tried to quit and got a job at bed Bath & Beyond," Kincaid said. "It was horrible. She was always getting recognized and her fans would come to the store."
Kincaid has accepted that she will always be associated with porn, but is taking steps towards the day when she will no longer be in front of the camera.
"I'm working on learning how to invest in real estate and the stock market," she said.