Amber Lynn Bach & Ryan Driller in My Friends Hot Mom
Date published: 06/11/12
Amber Lynn Bach's son is visiting his sister in Vermont, so she's asked his good friend Ryan to come over and move some lumber in the backyard for her. She's more than happy to watch him sweat outdoors, but she wants to catch up with him first, since it's been a long time since she's seen him. Her version of "catching up" is getting him to sweat indoors -- naked, with his dick in her mouth, then her pussy. He sure does have his work cut out for him.
Written by:
Naughty America
Amber Lynn Bach in My Friends Hot Mom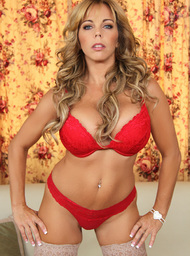 Amber Lynn Bach & Giovanni Francesco in Seduced by a Cougar
A knock on the door finds Giovanni looking at Amber Lynn Bach, the owner of the Cougar Den bar down the street from...
Who: Bartender, Boss, MILF, Stranger
Where: Couch, Living room
Categories: American, Ball licking, Big Ass, Big Fake Tits, Big Tits, Blonde, Blow Job, Blue Eyes, Bubble Butt, Caucasian, Curvy, Curvy Woman, Facial, Fake Tits, Hairy bush, Hairy Pussy, High Heels, Mature, MILFs, Outie Pussy, Piercings, Stockings, Tattoos
Released: October 18, 2012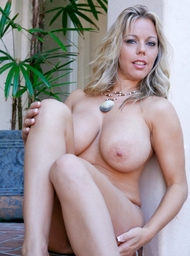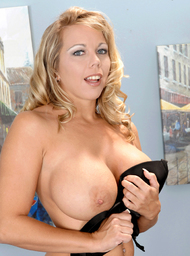 Amber Lynn Bach & Rocco Reed in My Friends Hot Mom
Mrs. Bach and her son's friend, Rocco, just got in from dinner. Amber and Rocco stuffed themselves and just want to...
Who: Friend's Mom, MILF
Where: Couch, Living room
Categories: Big Tits, Blonde, Blow Job, Facial, Fake Tits, MILFs, Piercings, Shaved
Released: July 15, 2008