Lou Charmelle & Alec Knight in Naughty Office
Date published: 02/22/12
Poor Lou Charmelle. Her Visa's going to expire soon, and she's gonna be shipped off back to Paris without having experienced real American life, and that's only because she's had a boyfriend the whole time, and now he's just broken up with her. She cries her sob story to her office mate Alec, and he's such a nice guy, he's willing to try to help her out. For starters, he's going to show her the kind of heat a real American man packs … and put it in her wet Parisian pussy!!!
Written by:
Naughty America
Lou Charmelle in Naughty Office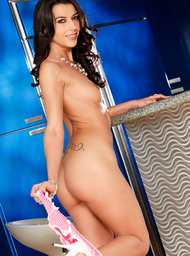 Lou Charmelle & Johnny Castle in My Sisters Hot Friend
Lou is staying with Johnny and his sister while she's in Los Angeles on her foreign exchange program from France. She...
Who: Foreign Exchange Student, Sister's Friend
Where: Counter, Kitchen, Kitchen counter
Categories: Ass licking, Ass smacking, Ball licking, Black Hair, Blow Job, Facial, Foreign Accent, Hairy Pussy, Natural Tits, Piercings, Small Tits, Tattoos
Released: April 04, 2011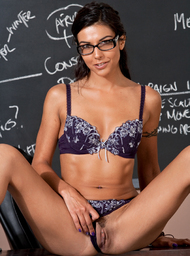 Lou Charmelle & Evan Stone in Naughty Bookworms
Lou Charmelle is getting reamed out by Professor Addams for handing assignments in late and giving her lame excuses...
Who: Co-ed, College Girl, Student
Categories: Anal, Big Dick, Black Hair, Blow Job, Deepthroating, Facial, Foreign Accent, Glasses, Hairy Pussy, Natural Tits, Piercings, Small Tits, Tattoos
Released: August 17, 2010