Nikita Denise & Rocco Reed in My Friends Hot Mom
Date published: 05/05/10
Rocco leaves Miss Denise a cupcake for a gift in her bedroom, but she surprises him by coming home early. He tries to sneak away, but is caught in the act. He admits he was there giving her a present, and then she decides to give him a present, her huge boobs in his face.
Written by:
Naughty America
Nikita Denise in My Friends Hot Mom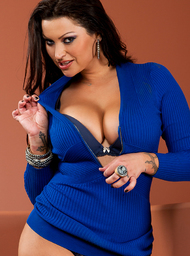 Nikita Denise & Dane Cross in My Friends Hot Mom
Mike and Dane are home after a long day of paintballing. Mike's mother Nikita is in a terrible mood. They are...
Who: Friend's Mom, MILF
Where: Couch, Living room
Categories: Ass smacking, Ball licking, Big Ass, Big Tits, Blow Job, Brunette, Curvy, Deepthroating, Dominant, Foreign Accent, High Heels, Mature, MILFs, Natural Tits, Piercings, Tattoos
Released: March 21, 2011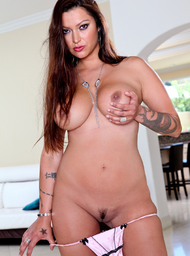 Nikita Denise & James Deen in Seduced by a Cougar
Nikita Denise is getting a big delivery of booze because she's going to be throwing one hell of a party later. She...
Where: Couch, Living room
Categories: Ass smacking, Ball licking, Big Ass, Big Tits, Blow Job, Brunette, Deepthroating, Facial, Foreign Accent, High Heels, Mature, Natural Tits, Piercings, Tattoos
Released: September 15, 2010