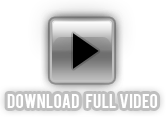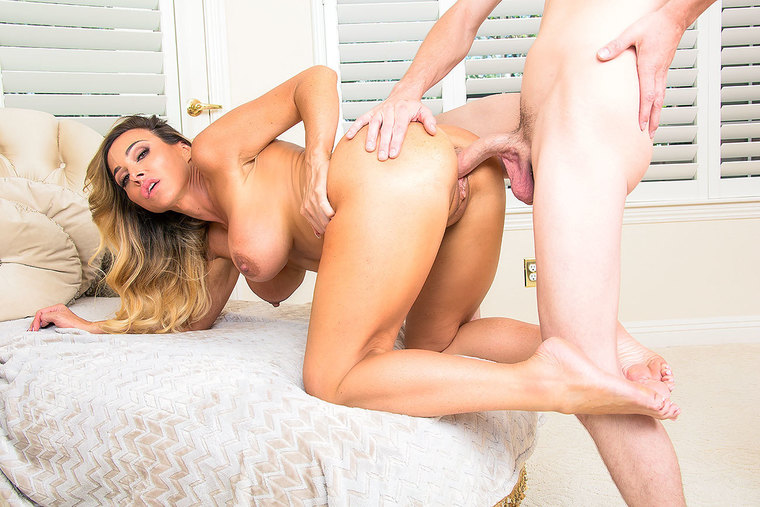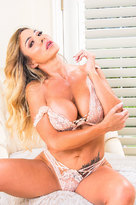 Site: My Friend's Hot Mom
Oct 26, 2017
Aubrey Black returns home to find her son's friend solemnly sitting on her stairs. He tells her that her son went to baseball practice, but that he's just alone, brooding about the girl that he'll never have. When Ms. Black inquires, Rion tells her that he's never been with a girl before — he's a virgin — and has no idea what to do, no confidence. Aubrey consoles the young man and tells him it just takes some experience, but that you've got to give the old college try. But more importantly, she doesn't just tell Rion what he should do; she SHOWS him…and into the bedroom they go! The kind MILF takes it upon herself to learn the lonely lad how to treat and fuck a woman the right way, by de-virginizing him!
Aubrey Black & Justin Hunt in My First Sex Teacher
Is that thing for real???Professor Aubrey Black had better believe it when it comes to the manhood of one of her students. She's r...
Who: Professor, Student, Teacher
Categories: Athletic Body, Big Ass, Big Fake Tits, Big Tits, Brown Eyes, Brunette, Bubble Butt, Caucasian, Cum in Mouth, Deepthroating, Foot Fetish, Foreign Accent, Hazel Eyes, Lingerie, Mature, MILFs, Outie Pussy, Shaved, Stockings, Swallowing, Tattoos, Titty Fucking
Released: Nov 9, 2017