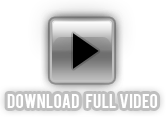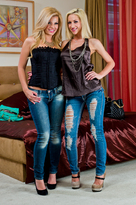 Written by:
Naughty America
Site: Naughty Rich Girls
Jul 14, 2011
Adriana and Sammie return from a long day of shopping and clubbing, bitching out customer service representatives and dissing dudes who hit on her. There's nothing more fun to these little rich girls than to treat other people like their underlings â?¦ until they become horny. The bras and panties come off, and soon their smacking their lips on some lip-smackin' lips. Soon, it seems that the only respect Sammie and Adriana give is to each other and Mr. Vibrator!
Dani Daniels & Sammie Rhodes in Naughty Bookworms
College is the time for exploration, right? That's what Professor Sammie Rhodes says in her women's studies class to Dani Daniels....
Who: Student
Categories: Ass smacking, Big Ass, Big Tits, Blonde, Brunette, Girl on Girl, Glasses, Hairy Pussy, Lesbian, Natural Tits, Petite, Shaved, Stockings, Tattoos, Young
Released: Jan 9, 2012
Jelena Jensen & Sammie Rhodes in My Dad's Hot Girlfriend
Jelena and her boyfriend are hosting Jelena's fathers new girlfriend, Sammie at their house for the weekend. It seems Jelena's fa...
Who: Dad's Girlfriend
Where: Counter, Kitchen, Kitchen counter
Categories: Ass smacking, Big Tits, Black Hair, Blonde, Girl on Girl, Natural Tits, Petite, Piercings, Small Tits, Young
Released: Nov 25, 2010