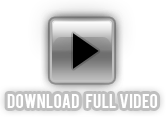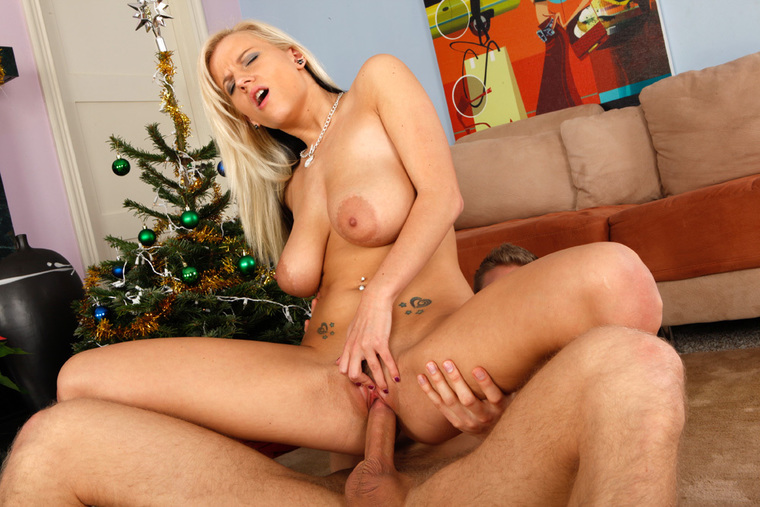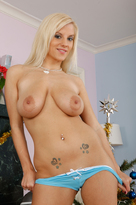 Site: My Sister's Hot Friend
Dec 20, 2010
Danny and his sisterâ??s friend Haley are spending their first Christmas away from their families. As they live in the same city, and donâ??t have anywhere to go, they decide to spend the day together. Dannyâ??s made an attempt at the Christmas spirit by getting a tree and some stockings. Unfortunately the stockings look like theyâ??re for babies, and the tiny tree looks like a blind person decorated it! At first sheâ??s kind of bummed, but finally decides that he did try, and that heâ??s pretty sweet for at least attempting some decorations. Ok. They have a tree and some stockings, but now what? Sitting next to each other the sparks start to fly. Mistletoe be damned, fucking under the tree is what these youngsters are all about!
Haley Cummings & Tommy Gunn in I Have a Wife
Tommy calls his babysitter Haley over and asks her about the condom wrapper he found under the couch while he was cleaning. She ad...
Who: Babysitter, Family Friend
Where: Chair, Floor, Living room, Pool Table
Categories: Ass smacking, Ball licking, Big Dick, Big Tits, Blonde, Blow Job, Cum on Tits, Deepthroating, Natural Tits, Piercings, Tattoos, Titty Fucking, Young
Released: Apr 25, 2011
Haley Cummings & Mark Wood in Naughty Bookworms
Prof Wood has been getting in trouble lately at the university for inappropriate conduct with female students. He has been warned...
Who: Co-ed, College Girl, Student
Categories: Ass licking, Ass smacking, Big Tits, Blonde, Blow Job, Facial, Natural Tits, Shaved, Tattoos, Titty Fucking, Young
Released: May 5, 2010
Haley Cummings & Billy Glide in My Sister's Hot Friend
Haley heard all about Billy's accident from his sister and stopped by to see how he was feeling. She knows he's still in some pain...
Who: Family Friend, Sister's Friend
Where: Couch, Living room
Categories: Big Dick, Big Tits, Blonde, Blow Job, Cum on Tits, Natural Tits, Piercings, Shaved, Tattoos, Titty Fucking
Released: Apr 9, 2010