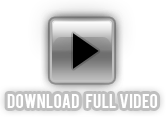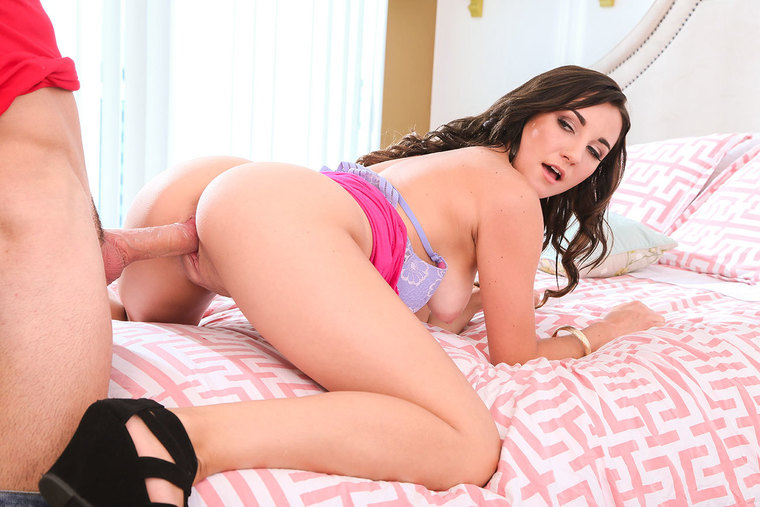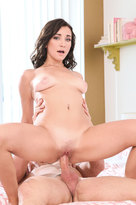 Written by:
Naughty America
Site: My Friend's Hot Girl
Aug 9, 2017
Jade Amber hear's her boyfriend's friend Peter talking on the phone to her man, and through eavesdropping she learns that her boyfriend is fucking another woman! She's not down with that, and she tells Peter that it's officially over with him. Peter makes like he's going to leave to eat a pizza, but Jade isn't having any of that. No, instead, she keeps him over and gets her mouth all over his sausage! No idea why he's at her house in the first place, but it's a good thing for everyone that he was — except for Jade's boyfriend!
Jade Amber & Criss Simon in Naughty Bookworms
Jade is a lost cause when it comes to French. So much so that she falls asleep after her class is over, and her professor has to w...
Categories: American, Blow Job, Brunette, Bubble Butt, Caucasian, Coeds, Cum in Mouth, Facial, Innie Pussy, Medium Natural Tits, Medium Tits, Natural Tits, Piercings, Shaved, Young
Released: Aug 17, 2017
Jade Amber & Peter Green in My Sister's Hot Friend
Anybody seen a phone around here? Ohhhhhhhhh! Lose your phone like Jade Green did and your bound to find it with a dick pic on it!...
Who: Sister's Friend
Where: Couch, Floor, Living room
Categories: American, Blonde, Blow Job, Blue Eyes, Bubble Butt, Caucasian, Cum in Mouth, Deepthroating, Facial, Hand Job, Innie Pussy, Medium Natural Tits, Medium Tits, Natural Tits, Piercings, Shaved, Small Ass, Straight, Swallowing, Young
Released: May 17, 2017