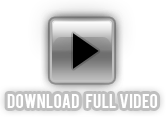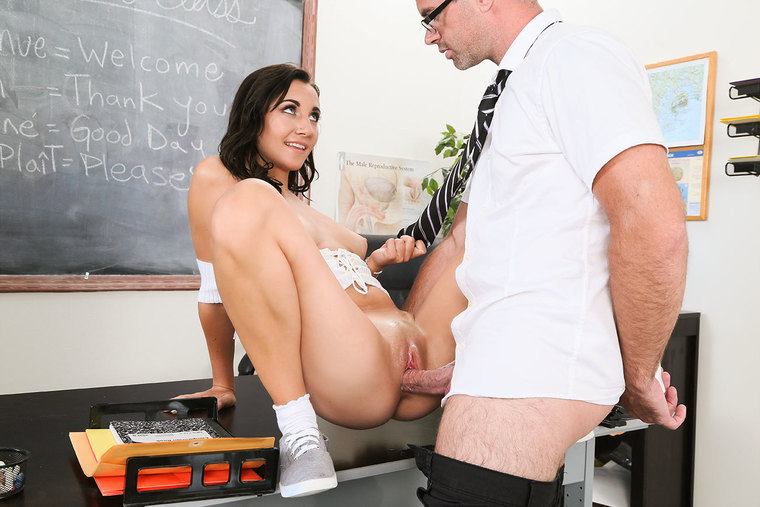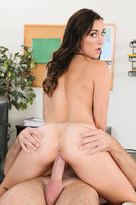 Written by:
Naughty America
Site: Naughty Bookworms
Aug 17, 2017
Jade is a lost cause when it comes to French. So much so that she falls asleep after her class is over, and her professor has to wake her up before he leaves the room. He tries a little after-class session with her to try to improve her French-language skills, but she's hopeless But what she can do is pull her top down to show her teacher her nice natural tits! The Frenchman surrenders immediately to her boobs, and then fucks the good student to give her a passing grade. Au revoir!
Jade Amber & Peter Green in My Friend's Hot Girl
Jade Amber hear's her boyfriend's friend Peter talking on the phone to her man, and through eavesdropping she learns that her boyf...
Who: Friend's Girlfriend
Categories: American, Blow Job, Blue Eyes, Brunette, Bubble Butt, Caucasian, Cum in Mouth, Innie Pussy, Medium Natural Tits, Medium Tits, Natural Tits, Shaved, Straight
Released: Aug 9, 2017
Jade Amber & Peter Green in My Sister's Hot Friend
Anybody seen a phone around here? Ohhhhhhhhh! Lose your phone like Jade Green did and your bound to find it with a dick pic on it!...
Who: Sister's Friend
Where: Couch, Floor, Living room
Categories: American, Blonde, Blow Job, Blue Eyes, Bubble Butt, Caucasian, Cum in Mouth, Deepthroating, Facial, Hand Job, Innie Pussy, Medium Natural Tits, Medium Tits, Natural Tits, Piercings, Shaved, Small Ass, Straight, Swallowing, Young
Released: May 17, 2017