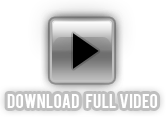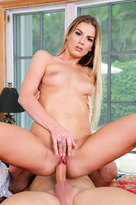 Written by:
Naughty America
Site: My Sister's Hot Friend
Sep 18, 2017
Sami St. Clair lives with her friend and her friend's brother Peter, and after speaking with her friend, she has a sneaking suspicion it's Peter who's stealing her clothes. Why would she suspect that? Because he's a little metro. Sami devises a plan to surveil him by hiding in her bureau and casing his every move. He eventually enters her room, and lo and behold the guy starts trying on her clothes. Bam! Sami jumps out and scares and embarrasses the shit out of him. He tells her he only does it to accentuate his muscles, and when she takes note of his body, she feels a little tingle down below. The horny blonde tells Peter that she won't say anything to his sister about him trying on her clothes…but only IF he fucks her! It doesn't take Peter long to rip off the girl clothes and whip out his dick to go in Sami's mouth!
Sami St. Clair & JMac in Naughty Athletics
Sami St. Clair is working with her personal trainer to get into shape, but she's so depressed from her break-up with her boyfriend...
Where: Couch, Living room
Categories: American, Athletic Body, Blonde, Blow Job, Brown Eyes, Caucasian, Cum in Mouth, Hairy Pussy, Natural Tits, Small Natural Tits, Small Tits
Released: Aug 29, 2017