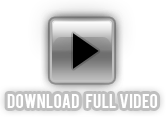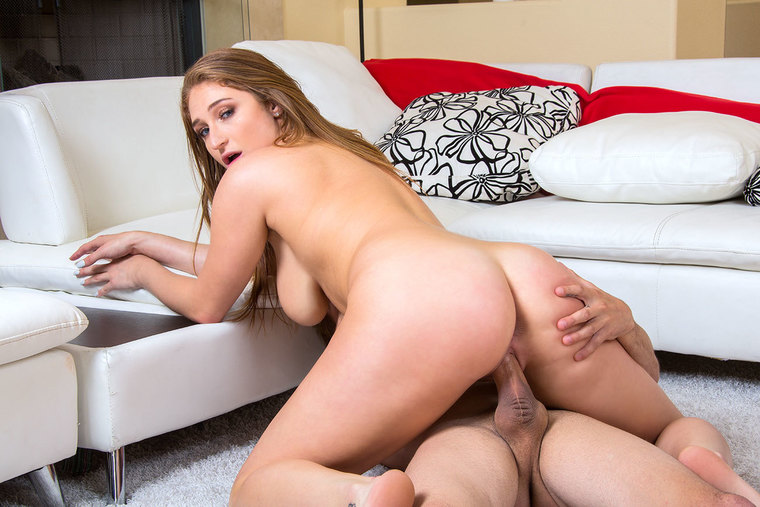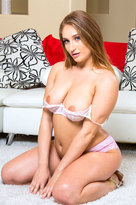 Written by:
Naughty America
Site: My Sister's Hot Friend
Aug 18, 2017
When Tyler spots his sister's friend Skylar Snow naked in the bedroom, he plots his plan to get laid! Skylar has been visiting Tyler's sister, and he's always had the biggest crush on her. After seeing her naked, he pops a big boner, then phones her sister and makes up some story to keep her away from the house so she doesn't take Skylar to the airport. Instead, Tyler offers to take her back, but also takes the opportunity to show her how he feels by feeling her up! Skylar's down, and puts her big natural tits in Tyler's mouth then rides his cock until it's flight time. Skylar and Tyler sittin' in a tree!
Skylar Snow & Mr. Pete in My Wife's Hot Friend
While searching for a briefcase at her boss's home, Skylar Snow takes notice of a few other things: sex toys! Snooping around a bi...
Who: Employee, Wife's Employee, Wife's Friend
Where: Bedroom, Chair, Couch, Hallway, Ottoman
Categories: American, Ass smacking, Blue Eyes, Brunette, Bubble Butt, Caucasian, Cum in Mouth, Curvy, Curvy Woman, Deepthroating, Facial, High Heels, Innie Pussy, Lingerie, Medium Natural Tits, Medium Tits, Natural Tits, Stockings
Released: Nov 28, 2017