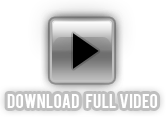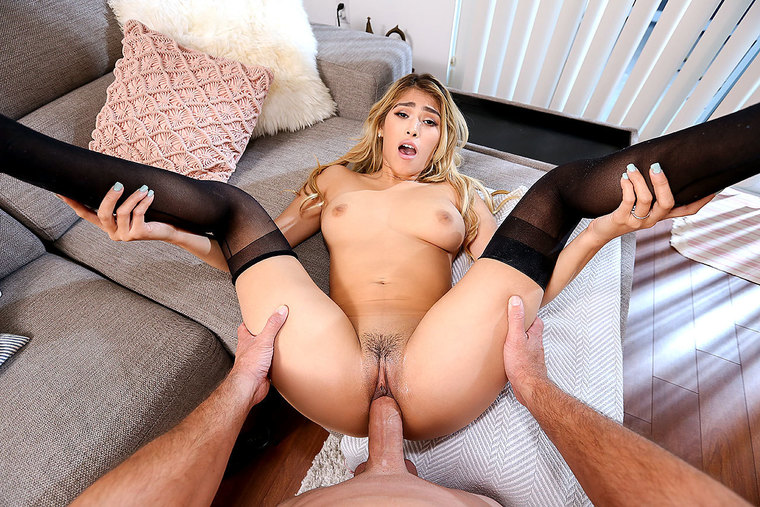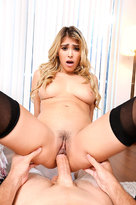 Site: Housewife 1 on 1
Nov 8, 2017
Your wife Stephanie West loves you so much, and just knows you're ready to please her at a moment's notice. Well, the notice is now! Stephanie has had a long day and all she wants is a massage. Squeeze some lotion onto your hands and start at the top by her shoulders. But soon she'll want you to work your way down…down, down down. Grab those big ass cheeks and squeeze! Slide your and all over them, around them and in between her legs. Now you're giving your wife what she really wants! And when she turns around to give you a blowjob, you know you've been attentive to her! Fuck your wife nice and good and see how the golden rule works!
Stephanie West & Bambino in My Friend's Hot Girl
Bambino's been helping Stephanie West since her boyfriend's out of town, but she wants help from his dick, too. But he doesn't kno...
Who: Bad Girl, Friend's Girlfriend
Where: Couch, Living room
Categories: American, Ball licking, Big Dick, Blonde, Blow Job, Brown Eyes, Cum in Mouth, Facial, Hand Job, Innie Pussy, Lingerie, Medium Ass, Medium Natural Tits, Medium Tits, Natural Tits, Stockings, Straight, Swallowing, Trimmed, Young
Released: Nov 16, 2017
Stephanie West & Derrick Ferrari in My Wife's Hot Friend
Derrick's wife is out of town, so her friend Stephanie West is coming over to their place to help him make cookies for their churc...
Who: Wife's Friend
Categories: American, Average Body, Blonde, Blow Job, Brown Eyes, Bubble Butt, Cum on Stomach, Cum on Tits, Hand Job, Innie Pussy, Medium Natural Tits, Medium Tits, Natural Tits, Shaved, Straight
Released: Aug 24, 2017